---
The Triangle Area Relocation Specialists
---
Raleigh-Durham-Chapel Hill, North Carolina…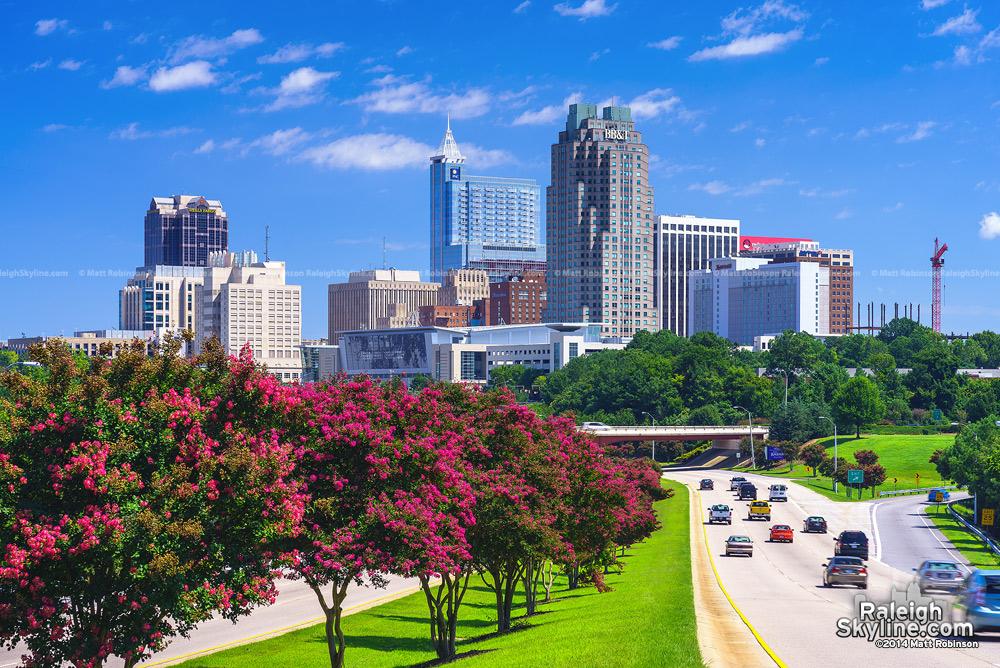 Undoubtedly One Of The Best Places To Live in the US!
Why Relocate to the Triangle?
With every passing day, the national media recognizes what we already know to be true: We are living in one of the Best Places to Live!
Recent accolades include:
#1 City for Families (Forbes.com)
#5 in the U.S. for Job Growth (U.S. Bureau of Labor Statistics)
#10 State for Long Term Economic Growth (American City Business Journals)
#7 Best Place to Buy a Home Right Now (Zillow.com)
#2 Business Climate (Chief Executive Magazine)
#1 Fastest Growing City in the South (Fortune Magazine)
And the list goes on!
However, we know that relocating to or from ANY area can be challenging, and we are here to help make your move as stress free as possible. Since 1999, we have helped hundreds of families transition to call the Raleigh area "home."
Here we have put together links to help you get to the information we believe will be most critical in making the decision to move to this area and to making the transition smoother once you do. Please let us know if you think any other information you would find useful and if you consider any of it of poor quality or disconnected links.
Part 1 | Places to Stay
Many of our clients have found when visiting the area, the Airbnb option provides them the ability to experience the city and neighborhoods. Whether you are choosing a place to stay while you visit, or need help finding temporary living, we are more than happy to help you.
Part 2 | Communities That Make Up the Triangle
Get to know our Cities: These websites give really good information to help you get a better feel for each of the communities surrounding Raleigh.
*This list below is not an exhaustive list of cities that we service but it's a really good start to familiarize yourselves with the communities:
Part 3 | Families and Schools
The Wake County School system can be a bit confusing… We have 3 types of schools systems in our area. We recommend that you review these sites to get a fundamental understanding of the public school system:
Triangle Zip Codes: Triangle Zip Codes (to be used when searching for school ratings above)
*Please note: Use this link above when you find a specific home you like. Plug in the address (starting with just a few letters of the street name, then it will prompt you for the street number) and take you to the Base School Assignments for that address and will tell you if the school has been capped. Click on View Application School and it will take you to Magnet Schools and Year Rounds Schools.
Part 4 | Things to do in the Triangle
There are loads of fun to be had in the Triangle area with fun activities for the whole family to enjoy…
Raleigh has a fantastic greenway trail that goes all throughout Raleigh and the surrounding towns. This system is called the "Capital Area Greenway Trail System" and can be found at Capital Area Greenway Trails. Also, we have the "American Tobacco Trail" that is also really great! You can take this trail from Apex all the way to the Durham Bulls Baseball Park: American Tobacco Trail
Popular, frequently referenced areas enjoyed by locals:

North Hills aka "Midtown" – Live, Work, Shop, Dine, and Play: Midtown/ North Hills
ITB "Inside the Beltline" (the beltline is I-440 that completely circles Raleigh). I-540 is like an outer beltline but is not complete
Uptown living in the heart of Raleigh: Downtown Raleigh
North Raleigh | Between Midtown and Wake Forest
North Raleigh is a suburban area with plenty of large and small neighborhoods, shopping and restaurants
Research Triangle Park| Smaller version of Silicon Valley | RTP
Durham and Chapel Hill | Areas known for Duke University, UNC - University of North Carolina and fine dining

Performing Arts:
Sports: Local Teams
Local Restaurants
Shopping
Part 5 | Career Opportunities
Part 6 | Other Information
Please let us know if you think of additional information you would find useful for us to include here!