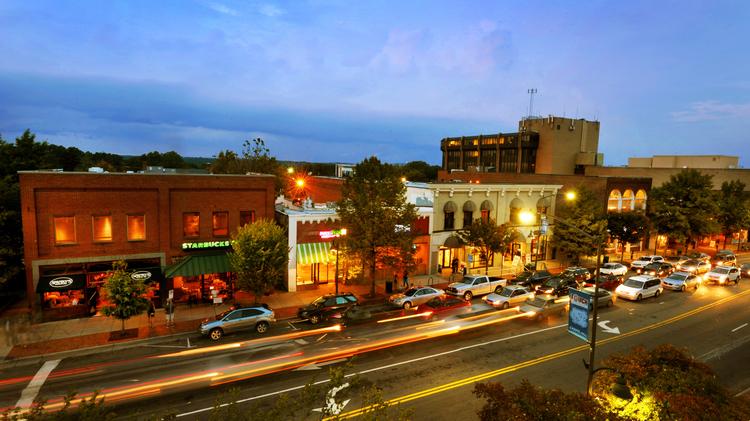 Chapel Hill, North Carolina is a small Triangle town of about 60,000. It attracts visitors and residents with its Southern Charm. There is plenty to do in this little town, especially if you like to eat! Zagat has listed Chapel Hill on its "16 under the radar Southern Food Destinations." Its reputation for food, shopping, and entertainment keeps Chapel Hill in the spotlight.
Chapel Hill is home to UNC, the oldest public university in the U.S. with approximately 30,000 students in attendance. The small town really comes alive when school is in session with college sports, revolving around one street in particular: Franklin Street, which buzzes with foot traffic all day and night.
A great place to visit for drinks or a meal is the Carolina Inn in Chapel Hill, NC or the Il Palio Ristorante in the Sienna Hotel and Crossroads, where you will find top rated chefs.
The newest addition to Chapel Hill is the recently opened, Carolina Square, which encompasses a mixed set of uses including 42,000 rsf Retail, 159,000 rsf Class A Office, and 246 Apartment units.
The median priced home in Chapel Hill is $374,000.
So come for a stroll down Franklin Street, take in a ballgame or try a new restaurant, and find out why Andy Griffith said he, "liked calling North Carolina home."