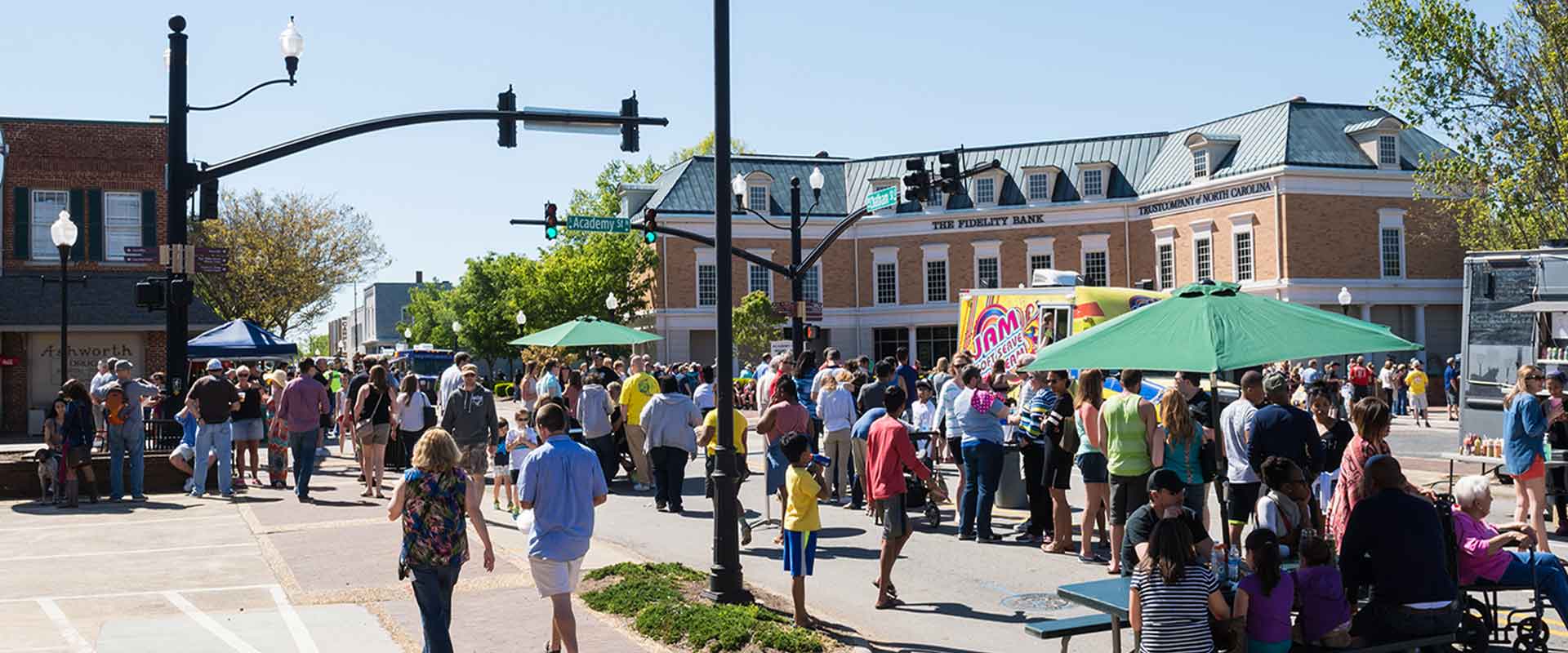 Cary, North Carolina has recently been called the "#1 of the Top Boomtowns in the country." It has been touted by Forbes, Money Magazine and more in the top places to raise a family, to work, and the safest place to live. It is home to approximately 140,000 people.
You will find the nationally acclaimed "Umstead Spa and Hotel" in Cary, as well as a number of great eateries, fine dining, and lots of shopping.
Most parts of Cary are about a 15 minute drive to the airport and Research Triangle Park, as well as downtown Raleigh, making it an easy commute.
New restaurants, breweries, and other businesses are continuing to bring new energy to the area.
Some of the best schools in the state, as well as a couple that have previously ranked in the top 10 in the country, are in Cary.
Downtown is becoming a popular destination again with the new lights, sidewalks, and endless activities.
If you are looking for culture, then you can head to the Cary Arts Theatre, which has been entertaining since the 1940's.
The median priced home in Cary is about $310,000; 97% higher than the surrounding towns!